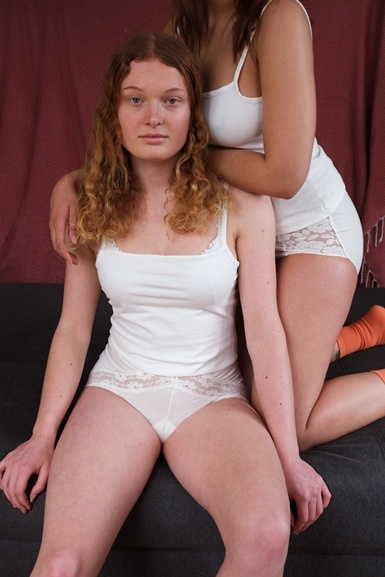 Swaens underwear is made from bamboo. Our customers are very satisfied with the material we use. It's silky soft to the touch and very smooth. Lightweight, cool, and has a beautiful fit. The fabric has a luxurious appearance.
What are the other advantages of bamboo?
It feels like silk and absorbs moisture up to 60% better than cotton. Furthermore, bamboo clothing is naturally anti-bacterial and odor-inhibiting.
Is Swaens lingerie suitable for you?
The unique Swaens underwear is very suitable for ***** Unwanted leakage **** Allergic reactions to pantyliners and disposable bandages **** During and after menstruation **** Lichen Sclerose **** Men after prostate surgery **** During pregnancy (especially the Mini) **** Sports **** Yoga
Swaens lingerie is ideal during those hot summer days, it has cooling properties and doesn't stick to the skin. Bamboo absorbs moisture very quickly, and therefore it's suitable for sports and yoga.
Can I wear Swaens underwear during menstruation?
Definitely. You can wear Swaens underwear before, during, and after menstruation. The Swaens Slips are very comfortable for girls on their first period. And for women after childbirth.
How much moisture can Swaens underwear absorb?
The Swaens Basic Ultra absorbs up to 80ml. The other ladies' models absorb between 50 to 70ml. The gentlemen boxershorts can absorb up to 80-100ml. Depending on the speed of the moisture loss.

Is Swaens underwear washing machine resistant?
Swaens bamboo lingerie and boxers can simply be washed in the washing machine at 40 degrees. You can of course also handwash. If you choose to do so it is better to roll the underwear in a towel than to wring them. Due to a large amount of moisture absorption capacity, the absorbing pad needs some time to dry. We do not recommend putting Swaens underwear in the tumble dryer.
How is Swaens underwear made?
Bamboo fibers are the basis of the Bamboo material. The fibers are reformed cellulose fibers made from bamboo pulp. This pulp is a natural and environmentally friendly raw material. The fibers from bamboo shoots are made during the viscose production process.
Where can I find answers regarding sending and returning?
You will find all the answers Through this link
Where can i find the Size Chart?
All the details on the different models and their absorbing pads you can find in the Size Chart.
Any questions about your size and the size chart, feel free to contact us: [email protected]